It's your swing. Take ownership today.
How to become a better hitter...
Every successful hitter works hard and works smart. Consult with our hitting experts for a customized hitting plan to make the most of your efforts.
What makes a good hitting coach?
Rather than being the crutch that every player turns to when they start slumping, encourage your hitters to become students of the game and to fully understand their swings. Supplement your coaching approach with The Hitting Lab's point-driven solutions. Empower your hitters with meaningful cage time that will transfer into productive at bats.
The Hitting Lab is essential to my hitting process. It gives me a roadmap for my offseason training and gives me constant reminders on what works during the season. Every pitch matters, so every drill should matter. The Hitting Lab gets it!
Jesse Minor Leaguer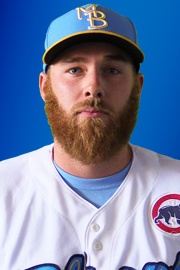 Stop wasting your time in the cage!
Do drills that actually transfer to the game. Customize your training to get the results you need to be an elite hitter.
YOU are your own best hitting coach.
Take action to separate from the pack. Study the best hitters. Read about the best hitters. Be a student of the game. These are your at bats and nobody else's. Do not waste them!
The Hitting Lab has helped my son become a better hitter. It has helped him develop more power and more consistency in his swing!
Mark Parent of a Hitter