Depending on the hitter, and the hitting instructor, hiring a private hitting instructor can be a very positive experience or something not worth investing in. This post is for any hitter or parents of hitters who are considering expert hitting advice.
Alright Mom and Dad, little Johnny has stopped listening to you but he is crazy about baseball. You feel that he has outgrown your lack of knowledge of the game and he needs some guidance because HE wants to be the best.
I hope you noted that I specified "HE" wants to be the best and not that YOU want your son to be the best. This is critical before investing money in a private hitting instructor. You don't want to force your kid into something because you paid for it.
The best way to encourage a hitter to take their game to the next level could be to admit to him that his baseball journey has exceeded your knowledge and that if he wants expert advice you are there to support him all the way.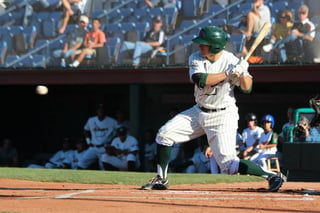 For you hitters out there, many of you may need Mom and Dad to foot the bill for private hitting lessons. Well before you ask them for this, you need to ask yourself, "Do I love this game? (like really LOVE this game)" and "How serious am I about being an elite hitter?" If you can answer these questions truthfully then you should ask Mom and Dad to support your passion for the game of baseball.
Explain to your parents that this is something you want them to support you on. If they refuse to pay for them, if you really LOVE this game, then you will find a way to afford it (start mowing lawns, start selling stuff on Craigslist, shovel driveways, do yard cleanup, paint your neighbors house). Where there's a will there's a way.
After you've put in the effort to come up with the funds for an expert hitting coach, make sure to spend your money wisely and resort back to our guide on how to pick the right hitting coach. All you have to do now is find the right guy to work with. We got plenty of those here at The Hitting Lab, so click the link below and start your hitting journey today.
If you are looking for some quick hitting pointers, check out our Hitting Essentials Guide: http://www.thehittinglab.com/hitting-essentials-guide-submission